On Nov. 17, Google started rolling out a brand-new look (sound familiar?) to Google+ that pretty much shuts down Google+ Local pages. It's not such terrible news, however, as most searchers found the information they needed about local businesses from the search page— not the business's Google+ Local page.
Here's what the new Google+ looks like: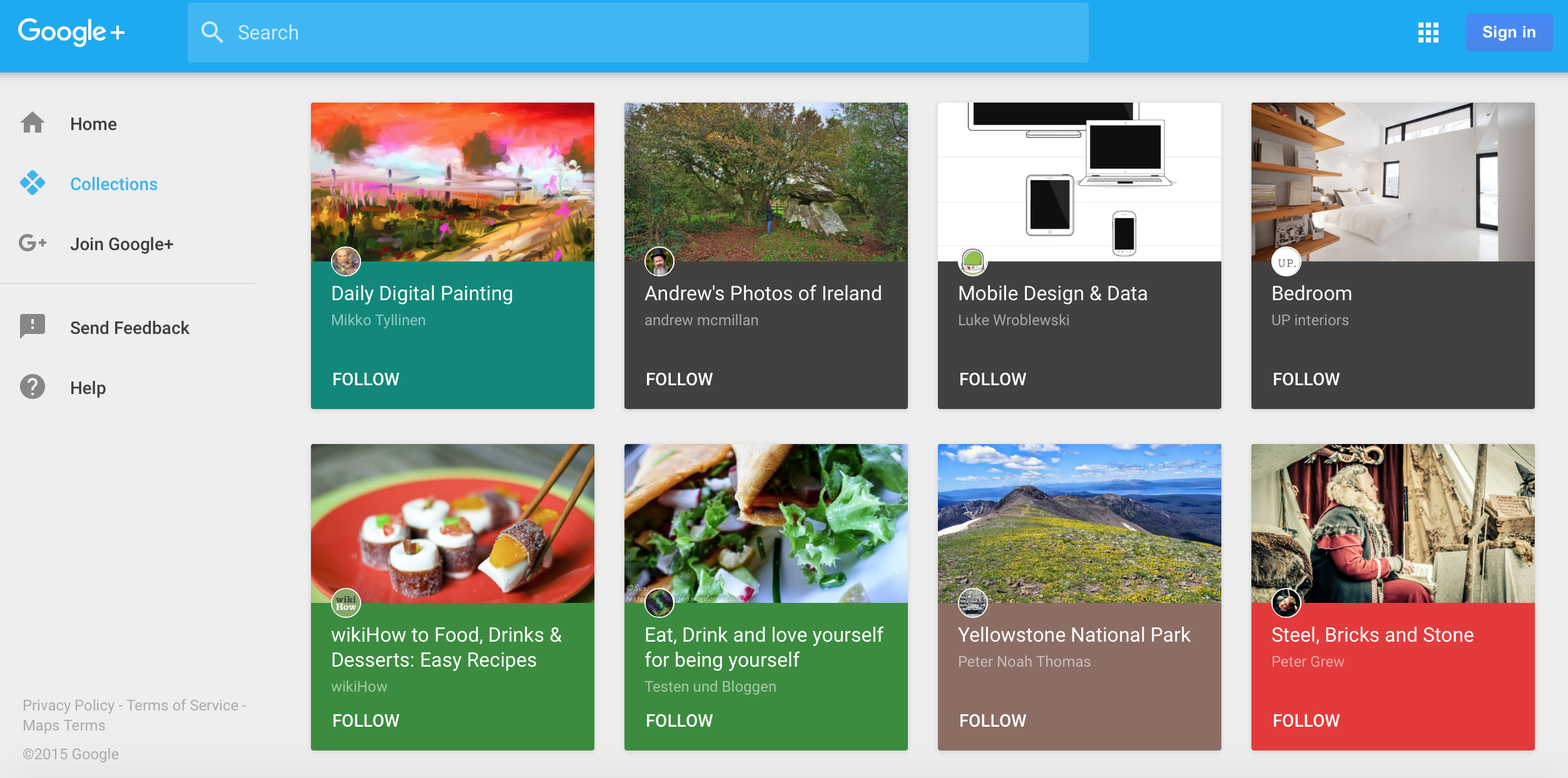 Change is tough, however, so we'll take a few minutes to explain the changes and what local businesses should do now.
But first, the backstory: this new look came about as Google continues to dismantle Google+ as a social network. With the new look, Google is pushing Google+ as a place for "interests." "Communities" are places where people share similar interests, such as "The Hunger Games" movies and books or fantasy football. "Collections" focuses on creative, niche-oriented content in a sort of Pinterest-y style.
Here's what Collections looks like with a search for "Bakery":

Google+ Local pages used to be placeholders for local businesses that showed reviews, star ratings, business categories, maps and directions, photos and hours of business. Those features are all gone (although some information is still posted very discreetly). So, local businesses may be rightfully confused and ask: What is Google doing? Where do I post my business information now?
The good news is that local business information still remains here: Google My Business. This is the place where it's always been vital to get the NAPU (name, address, phone, URL) correct. Make sure to add photos, choose the correct category (service-area business or brick-and-mortar) and any other rich content you choose to display. This information will still feed to the various outposts in the Google empire.
ProTip: Download Connectivity's Complete Guide to Online Listings to learn how to push correct business information across the web. 
One thing is sure: Google will always change and innovate, so we encourage our customers to learn more about the new focus for Google+. Perhaps you can start a new Collection that shows off your pottery or other artisan products. Or join the discussion about saving for retirement if you are a financial advisor.
Have you noticed the new Google+ look? What are your thoughts? Share them in the comments, below. 
Jennifer is a Content Strategist with Connectivity.