Today's webinar featured our newest product: Customer Insights. We took a spin around the platform and brainstormed a few ideas for using the platform's powerful data segmentation. Watch the webinar for yourself (below) or click through the slides at the bottom of this post. Thanks to all who attended! If you would like a demo for Customer Insights, please contact us and we'll get it all set up.

First, what is Customer Insights? The new Customer Insights product from Connectivity automatically gives businesses key demographic information about customers who call or email the business. Businesses can then use this information to connect with customers effectively. There's a treasure trove of data hidden in your business phone logs and email records!
Kemal Demirhisar, Solutions Engineer at Connectivity and Josh Ades, our Content Marketing Manager offered the tour of the new product. But first, we chatted a bit about those tricky humans and why marketing is fairly complex without data.
We learned that:
Humans are emotional and easily influenced
Marketing is human creativity applied to objective facts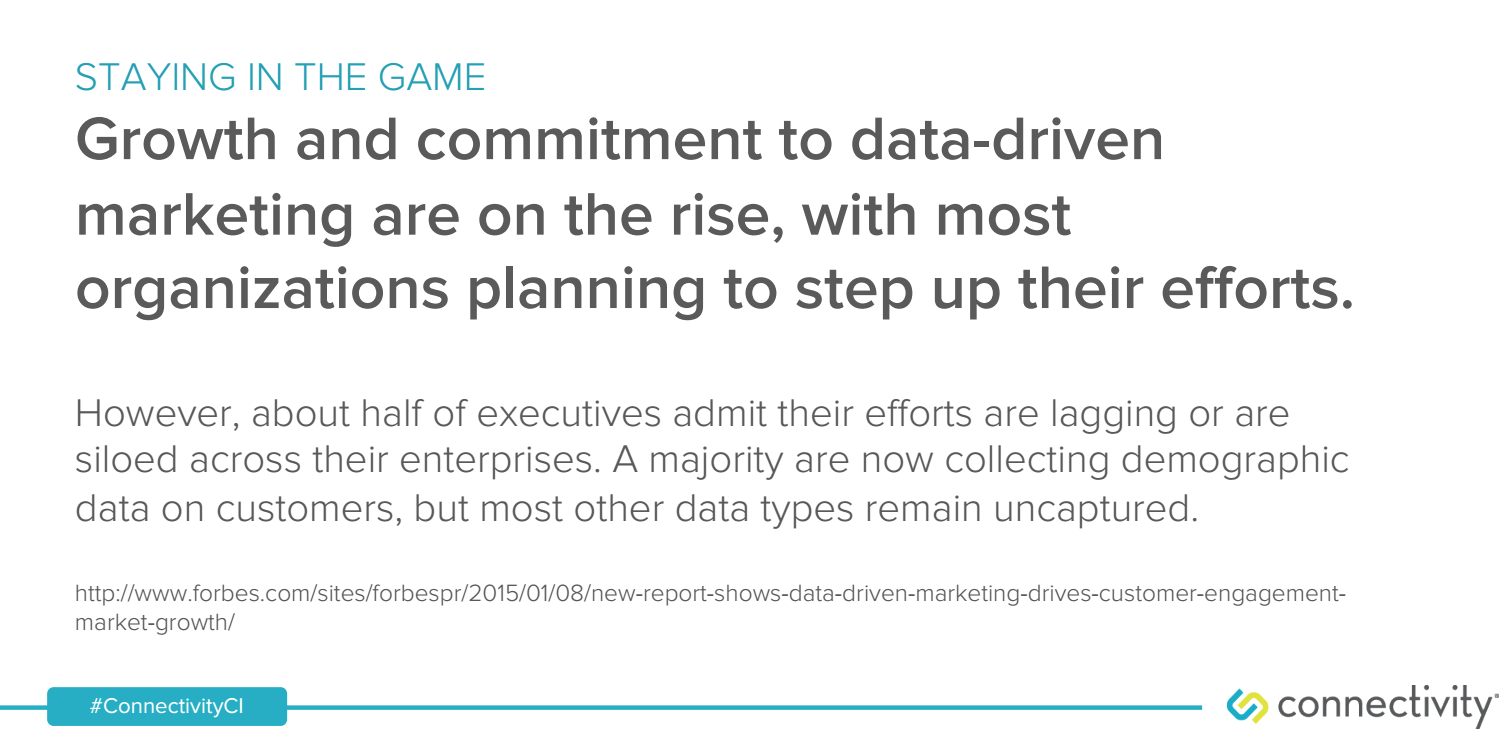 Organizations that are "leaders" in data-driven marketing report far higher levels of customer engagement and market growth than their "laggard" counterparts:


Then we got down to business with a tour of Customer Insights. The tour featured the powerful demographic data that our customers use to create their customer list automatically. This data can be collected with or without existing customer lists in place. And if you are already using a call tracking service that you don't want to get rid of, Connectivity is positioned to upload the call tracking information to the platform so no data points are wasted. 
ProTip: Use the Connectivity product to conduct thorough customer insight research and segmentation and then integrate it with your review management and social media monitoring, business listing performance, and automated marketing campaigns.
What if your business doesn't really receive a lot of phone calls? Customer Insights taps into email data, too. We don't read your emails, of course, but we can grab the email addresses from customers and potential customers who email the business.

The demographic information Customer Insights collects can be useful for knowing what customers not to target. For instance, if your business sells home loans or homeowners' insurance, it's probably not a business goal to target non-homeowners.
With Customer Insight's Facebook ads, our customers have access to two ways to use the popular social media platform for gaining market share: remarketing (showing an ad to an existing person on the customer list) and "look alike" ads targeting people who mirror existing customers.
We brainstormed a few ideas for using the data. Here is one way Josh proposed to use the customer segmentation in the platform: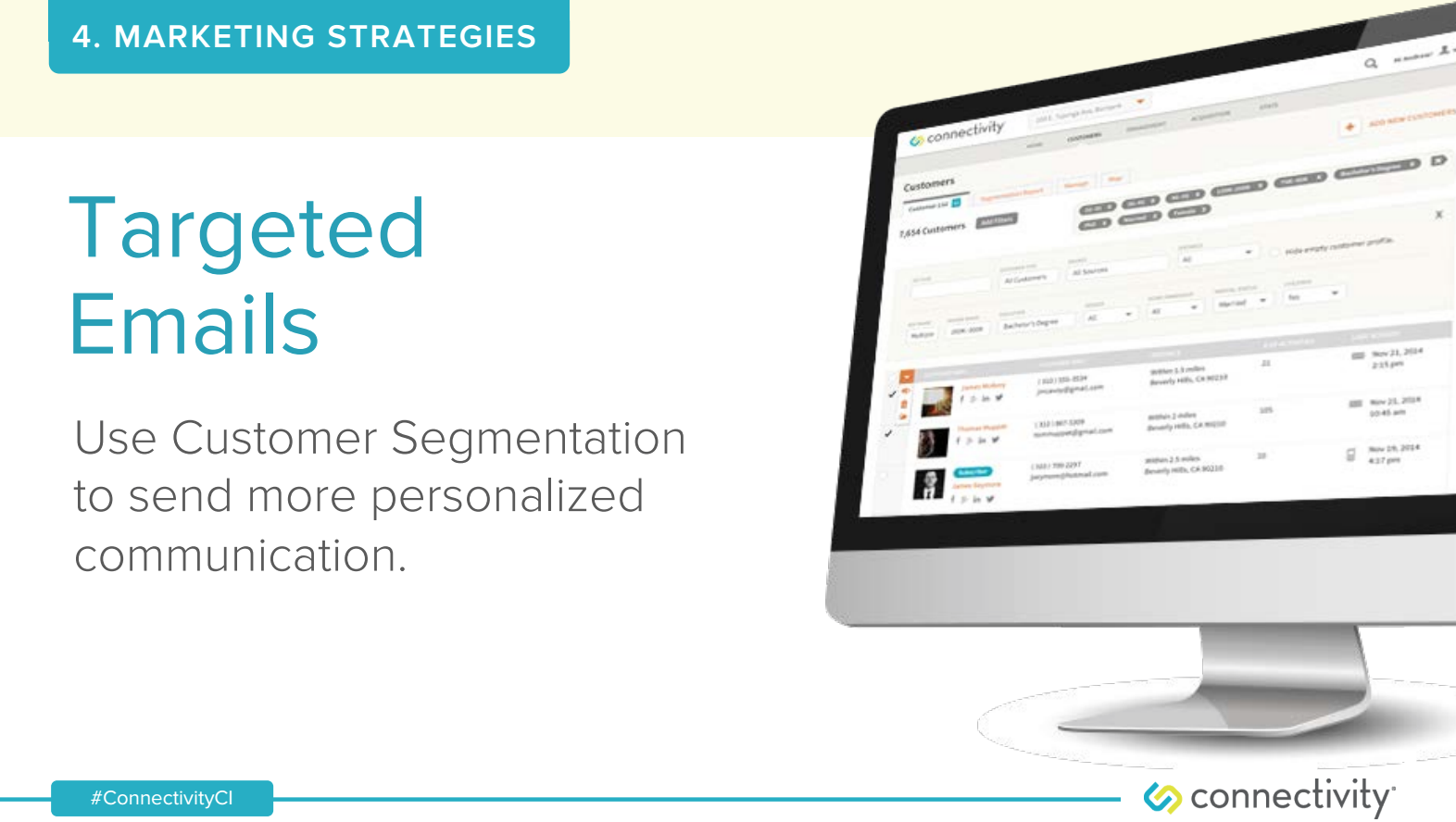 For instance, let's say that 20 percent of your customers live more than 100 miles away from your location. What offer might entice them to purchase online (easier than driving in!)? If Connectivity shows that Instagram is your most popular social channel with customers posting photos of your speciality muffins, what email campaign could you launch? (#happymuffinFriday perhaps?)

Here's the SlideShare preso for your enjoyment. Let us know if you want to see Customer Insights from the comfort of your office desktop or laptop. We're happy to show it off!
Jennifer is a Content Strategist for Connectivity.