Everyone who has ever needed to stop and get gas while driving from location A to B and could not search for a gas station without losing their original destination, rejoice and raise your glass in celebration! Google announced this week that it will be pushing out an update to Google Maps that will allow users to add a pit stop before the final destination. This update will not only be applicable for gas stations, but also, restaurants, coffee shops, grocery stores and more.
Available for Android-users at first, users simply tap the magnifying glass icon on the top right corner of the Google Maps screen while in navigation mode, then select what type of destination (like gas station, grocery story, etc) where they would like to make a pit stop. Beyond just finding nearby gas stations, you will also be able to compare prices. As an avid Google Maps user, this is something that I've been wanting for quite some time. 
This isn't only big news for Google Maps users, though. Let's think about how this will affect all of the local businesses that will be searched and found by new customers. One of the hardest things for local business owners and multi-location organizations is to make sure their Google My Business pages are claimed with the accurate NAP (Name, Address, Phone Number) information. We've seen the importance of this recently with Google's new 3-pack in search results. The new Maps update adds even more value to accurate business listings. Companies that have gone through the process of claiming and updating the pin location will gain an even bigger competitive edge then before. 
Get the Connectivity guide to claiming online listings (including Google).
Connectivity has a product that can help your business claim accurate listings everywhere online for each of your locations.  (Hey, I work in sales. You know I had to work this in here.)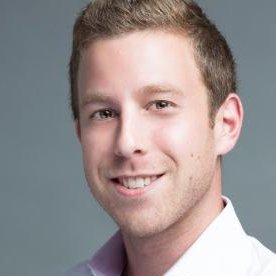 Alex Harris is Connectivity's Eastern Region Sales Manager