Pinterest announced recently they are rolling out buyable Pins as a simple way to buy products that strike your fancy. Pinners have long pined for an easy way to purchase what they pin, and now it seems like Pinterest is offering an easy way to do just that.
Caveats
First, a few caveats. Buyable pins are only available to a few hand-selected brands for now. But if your ecommerce platform is Shopify, you're in. Simply add the Pinterest channel after logging in. If you use Demandware for your store, buyable Pins are launching soon.
Mobile Users
On the mobile side, currently pinners can only purchase using iPad or iPhone. Android users can expect a mobile buying experience soon, according to the Pinterest blog.
The new blue pins allow pinners to check out simply within the app (using a credit card or Apple Pay). In the mood to browse? Using Pinterest's search tool, search for "beaded necklace" and then swipe through all of the buyable Pins in the search results. If you're the indecisive type, simply pin your favorite option and shop later.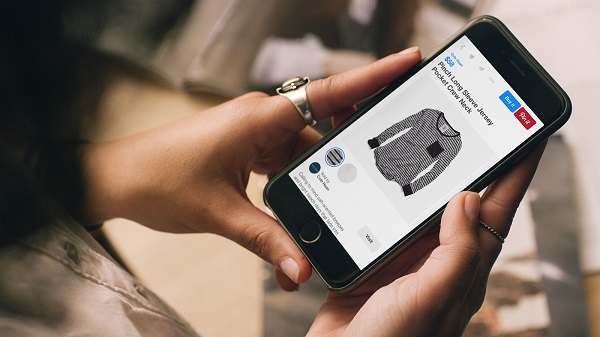 image credit
Enterprise and Local
This new tool is great for enterprise and local businesses alike. While you await the rollout of buyable Pins for every business, get ready with this quick checklist:
Claim your Pinterest business page if you haven't already
Have a Pinterest page but haven't pinned in a while? Get those boards organized!
From your inventory, select the products that you wish to sell via Pinterest. Commission great photography. This is no time for blurry cellphone product photos.
Follow big brands on Pinterest to get a feel for top-notch pinning.
Let customers know you're on Pinterest with store signage, email newsletters and in point-of-sale transactions, such as receipts.
Ready to learn more? Get our Guide to Social Media for Local Business
Jennifer is a Content Strategist for Connectivity.