We dove deep into online review strategies yesterday at the Connectivity Get More Online Reviews for Your Business without Breaking the Rules webinar. There's a lot of strong feelings around online reviews, and for good reason. Many businesses struggle with ho-hum 2.5-star reviews and confusion about whether paying for advertising is worth it or not.
Josh Ades, Connectivity's Content Marketing Manager, was our presenter. A highlight of the presentation was Josh's work handling the reviews strategy for a wholesale printer. His journey was one of ups and downs, advertising dollars, and finally, a company culture shift.
Below are some key takeaways from our webinar conversation. Also check out the presentation at the bottom of this blog post, too.
Key Takeaway #1: With online reviews, engage like a human
Conversations about your business happen everywhere, from social media sites to review sites to niche sites. Be sure to get involved in the conversation when it happens. But take care that when you do, your human side emerges. Skip the robotic corporate speak. Listen to what customers say and reply with genuine feelings. Show your customers they are truly being heard.
Do This…
Use personal and friendly language
Stay positive
Listen…really listen
Avoid cutting and pasting generic replies
Offer solutions
Think from the other person's perspective
Be a part of the community
Remember that some reviews of your business don't say a word. It's all about the picture, like this #nastyburger (yuck!):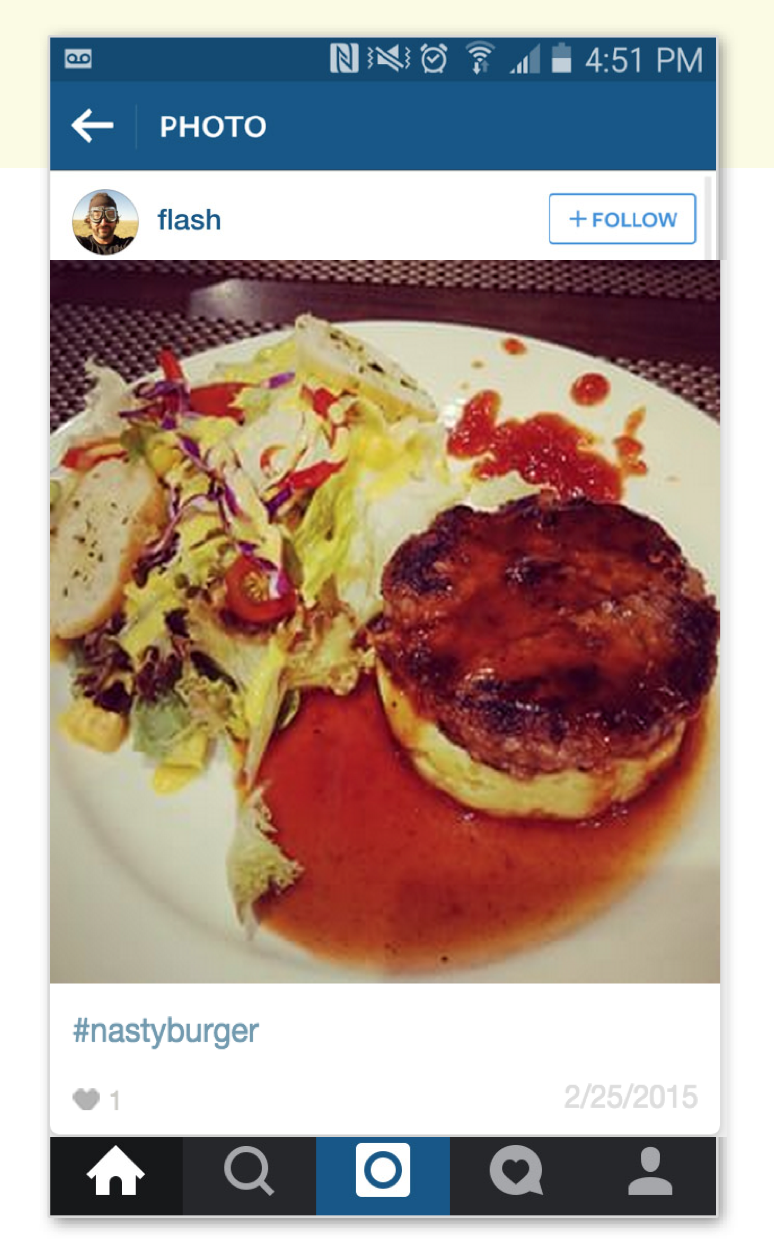 Takeaway #2: Know the big players
Josh told us that it's important for business owners and marketing managers to be absolutely sure they know what's happening on the main reviews and social sites. How many of these do you follow? Have you claimed your sites?
Checklist for what you need to do:
Claim your business on these "big sites"
Increase interaction with customers from individual platforms: respond to reviews, comment on photos, announce new products and services, offer calls to action (advertising fees may apply)
Ask for reviews from your customers (but never offer to compensate them in any way!)


Takeaway #3: Know the three C's: Consistency, control and culture
Josh shared his great case study from Zoo Printing. After several different approaches, including paying for Yelp's top advertising package and asking customers for reviews, Josh's team figured out the magic formula:
Ask for reviews consistently (not just a one-time campaign)
Take control of the page (claim the review sites for the printing business)
Make a culture shift (change the customer service mindset of the company)
With Josh's former company, the wholesale printer, the marketing team learned that customers were willing to post reviews when asked. But since the customers were often new Yelpers with no friends or other reviews, Yelp's filter trapped the positive reviews. Over time, as the customers wrote more reviews of other business, Yelp's filter released the good reviews.
The next step was taking control of the page. Josh claimed the Yelp listing and responded to all negative reviews regardless of how long ago they were posted. The marketing team then added personal touches to the Yelp page: a collection of photos showing the company's sign, building, equipment and staff.
Josh also shared that in the wholesale printing business, customer service is quite the afterthought. But with training and an internal cultural shift, customer complaints decreased and reviews ratings ticked upward.


The webinar wrapped up with a discussion about putting features that review sites offer to work for you. These features can include a call to action or coupons.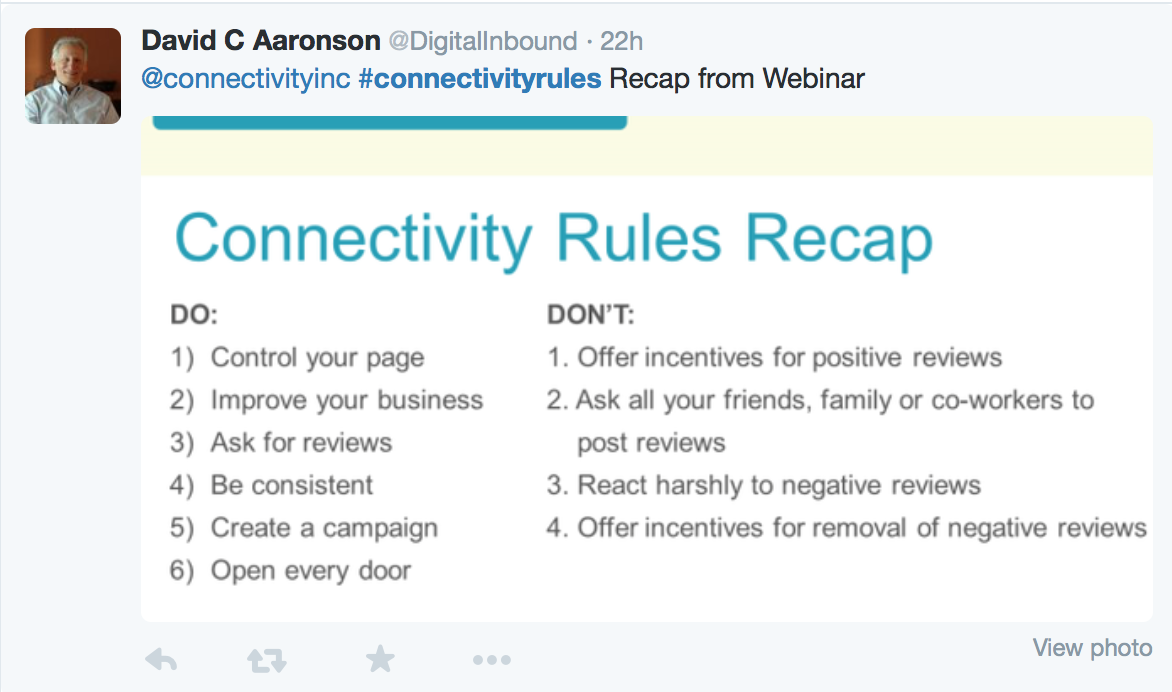 Did you attend the webinar yesterday? What was your most helpful takeaway?
If you need any help responding to online reviews, we have a free downloadable guide: Connectivity 5-Star Guide to Responding to Online Reviews.
Webinar Presentation
Olga is a Senior Manager in Marketing and Sales Operations at Connectivity.