During our SEO webinar last week, the subject of removing duplicate business listings came up. We promised to dive a little deeper and report back with a blog post. Dear Reader, this one's for you.
There are a lot of reasons duplicate listings appear for businesses. Sometimes, data sources will have incorrect information that keeps getting passed around from aggregator to aggregator. Other times, a business profile may be claimed by someone else (perhaps a former marketing manager) and then reclaimed by another employee later on.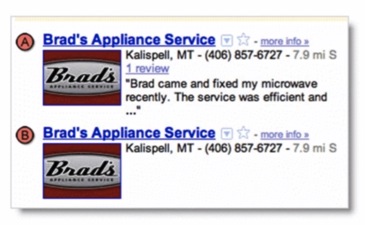 Duplicate listings aren't simply a housekeeping chore; they can potentially affect your search ranking. They are also confusing and may lead to lost traffic and reviews. As Allison Nuanes and Josh Ades talked about in our webinar, a duplicate listing is confusing. Someone searching for your business who encounters two listings for the same location may simply back away rather than make a choice and leave a valuable review.
So, how do you remove duplicate listings? Unfortunately, just like there's no magic button for manual claiming, the same holds true for de-duping. So, it's time to roll up your sleeves and get to work.
There is good news, however: most of the large search and review sites have specific steps for removing duplicate listings. In most cases, you need to have claimed the business profile or listing first. If you haven't done this yet, our Guide to Claiming Your Business on Google, Yelp and Facebook can help. And don't forget: this is where Connectivity excels! If you want some assistance with managing correct business listings, give us a shout. We'll even do the manual claiming for your brand or business.
How to Remove Duplicate Listings
From: Google
Enterprise businesses: Remove duplicate bulk locations

To fix duplicate locations in your account:
Select the location that is marked as a duplicate.
Review the location to make sure its data is included in the other location (the one that will remain in your account). Be sure to check that the photo URLs, Ad-specific fields and store codes are up to date in the location that you keep.
Click Remove your duplicate in the grey box
Duplicate locations on Google Maps
From: Google
The duplicates in your account don't appear on Google Maps. To report duplicates of locations you've noticed on Google Maps, click the Report a Problem link from the Google Maps results which contain the location. Then, select the options to report the place as a duplicate.
What if I have multiple Google My Business accounts and they all show duplicate listings?
If you've included the same business location in uploads for different Google My Business Locations accounts, please delete duplicates in all accounts except for one. Duplicate locations in multiple accounts are a violation of our quality guidelines and can cause presentation issues in search results.
Here's how to ensure you have only one location across all of your accounts:
Choose the account that you'd prefer to keep all of your locations in.
Log into that account.
If you have enhanced content (photos, business hours, description) that you'd like to keep, make sure it's included in this account.
Log into other account(s) at places.google.com/manage.
Delete all other locations for the same business from your account(s) by selecting the checkbox next to that location and click the trash can icon.
YELP
From: Yelp
How can I report duplicate business pages?
A business location should be listed only once on Yelp. If a business has multiple locations, each individual location should be listed separately. If you notice that there are multiple pages on Yelp for the same business location, you can let us know by submitting a report.
To report a duplicate business page:
Find the business page
Click the Edit business info link
Check the This is a duplicate of another business on Yelp box at the bottom
Provide your email if you're not logged in to a user account
Provide a link to the duplicate business page(s) and any further information
Click Submit Changes
From a mobile device:
Log in to your account
Find the business page
Tap the More or Overflow button
Tap Edit Business
In the Notes field, let our moderators know that the page is a duplicate
Tap Done
Tap Submit
Yahoo
From: Yahoo
Yahoo doesn't appear to have a bulk delete tool or duplicate tool remover. The following information may help.
Remove business listing from Yahoo Local
If your business has closed, or you just don't want your business information to be available online, we'll walk you through how to get a listing removed. The process for having a business listing removed depends on how it was created.
Cancel a listing you created or claimed
If you signed up for a Basic or Enhanced Local listing after not finding your business in our directory, cancel your Basic or Enhanced listing to have the listing removed.
Bing
Some users online have reported good success with Bing's live chat for removal of duplicate listings.
Another common method is to claim the duplicate listings on Bing, use the PIN verification system and then hide the dupes on Bing Maps. Expect this process to tak 2-6 weeks (or maybe even longer!).
What has been your experience removing duplicate listings? Share your tips in the comments, below!
Olga is a Senior Manager of Sales and Marketing Operations at Connectivity.